On the morning of March 3, Han Jun, Chairman of the District Political Consultative Conference and Secretary of the Party Group, Li Xianliang, Vice Chairman, and Mi Weidong, Vice Chairman and Member of the Party Group, visited and investigated Jinan Liangong Testing Technology Co., Ltd. As a member of the 10th District Political Consultative Conference, Manager Liu Jianyu reported the development status and development prospects of Liangong Company to Han Jun and his party, and He also expressed that he will try his best to play the role of committee members, and actively make suggestions and contribute to the development of Huaiyin while managing the enterprise well.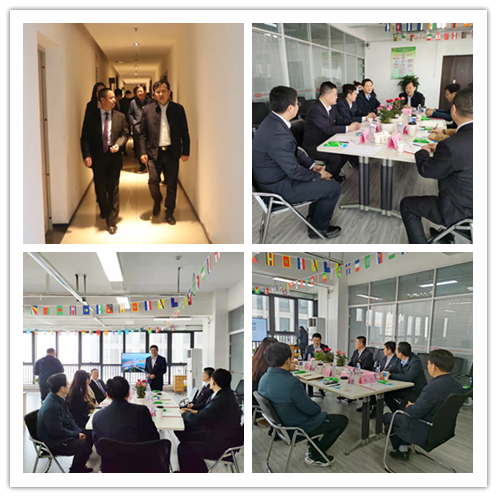 Chairman Han Jun highly praised Manager Liu Jianyu's personal ability and the various achievements and honors of Liangong. He hoped that Liu Jianyu, as an excellent entrepreneur representative, can give full play to the role of a member of the CPPCC, forge ahead, and at the same time make the enterprise bigger and stronger, to contribute to the development of Huaiyin.
Jinan Liangong Testing Technology Co., Ltd. specializes in the R&D, production, sales and service of metal and non-metallic material testing equipment. The company will "promote the spirit of craftsmen and build a century-old testing machine brand" corporate culture, rooted in every link of R&D and production, the production of impact testing machine, electronic universal testing machine, hydraulic universal testing machine, bending testing machine, pressure testing machine, torsion testing machine, impact testing low temperature tank, high and low temperature testing environment box, special testing machine and other 9 series, nearly hundreds of products. While improving product quality and brand value, the company pays attention to production process design, incorporates the entire process of product development and production into the ISO9001 quality management system, and conducts comprehensive controlled management to ensure that every product produced is a high-quality product, allowing customers to feel the real high quality.